COOLYEAH GARAGE AND GARDEN STORAGE UTILITY HOOKS WITH JUMBO ARM, 3 SIZES (PACK OF 10)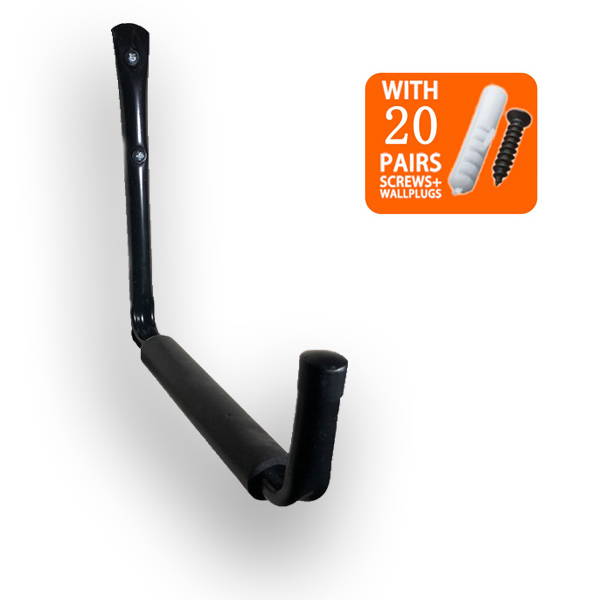 WE KNOW YOUR CONCERNS WHEN YOU'RE LOOKING

3 Sizes to fit all your storage needs.
55 lbs capacity to held whatever you need.
Plastic details for added grop.
Hook design to keep you valuables in place.
Hooks are solid and well made I use a 1/4 inch lag bolt to
secure them to a wall No fear of them collapsing
CoolYeah garage hooks with jumbo arm is made of heavy duty steel with corrosion resistant. They are power coated and rust resistant.
CoolYeah hooks have 10 hooks total - 3 sizes : Large size(x2) 9.8''x9.6''x3.7'' ; Medium size(x2) 9.1''x7.5''x3.9''; Small size(x6) 8.7''x5.9''x3.4''.

Insert the tip of plastic anchor into the hole that you drilled on the marked spot,fasten the screw by using screwdriver. There are 20pcs matching upgraded screws and wall plastic anchors to meet your needs.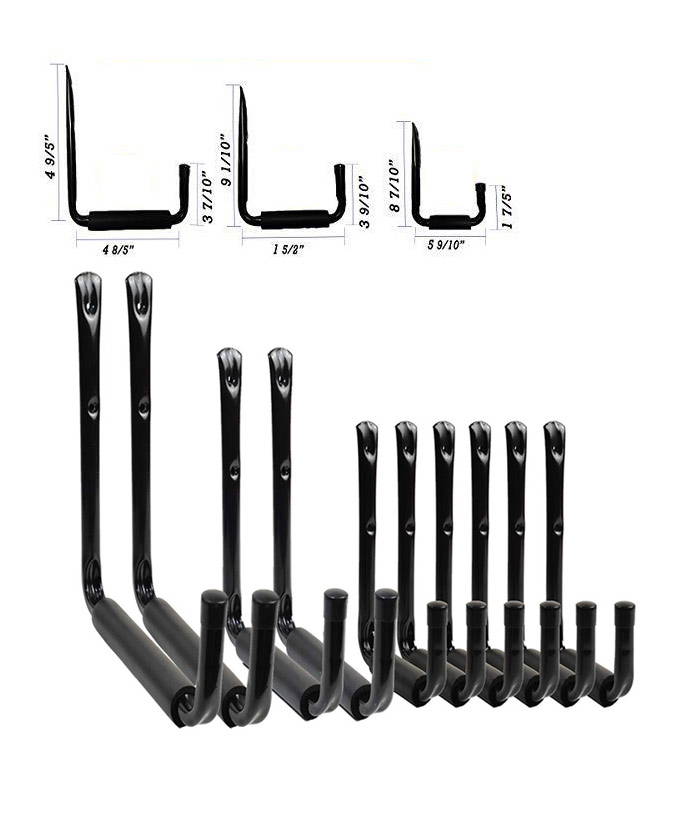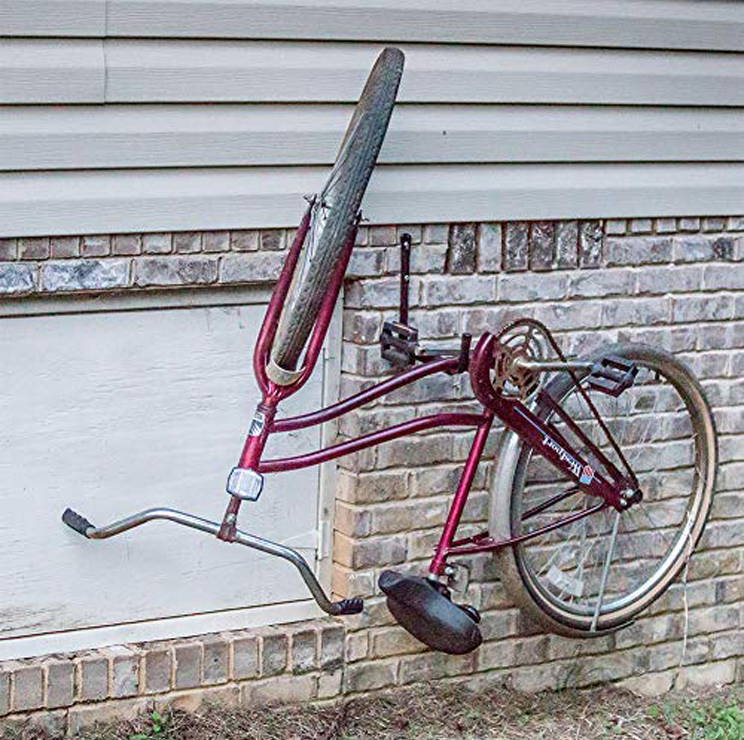 CoolYeah 10-Pcs hooks set is your best assistant to organize your space,such as in garage, basement, shed, shop, kitchen, bathroom. And it is perfect for hanging heavy object, especially for folded chairs, ladders, bicycles, large electrical cords, garden hoses, kayak, lumber, sports equipment and other bulky items.
The hooks and non-slip coating are made of iron and PVC materials, Impeccable capacity, hold up to 45 lbs respectively. Reliable strong hooks for years of organizing heavy objects!
CoolYeah Hooks is STRONG ENOUGH to hang folded,chairs, ladders, bicycles, power tools, garden tools, lawn tools and other multiple bulky items once mounted properly on the wall.

"Appears to be a solid item will know more after installation"
⭐⭐⭐⭐⭐
OHIDUL ISLAM
"The CoolYeah utility hooks were very useful in creating an organized garage. Now even the largest stuff is out of the way and orderly."
⭐⭐⭐⭐⭐
DELOWAR HOSSAIN
FIND WHAT YOU REALLY NEED

Q:
Cancel the order before payment
If you have not paid for your order, then you do not need to contact us to cancel it. We will not process the order until we receive the corresponding order payment. If your order has been more than one week and has not been paid, you will not be able to "reactivate" the order by sending a payment, as the price of individual items and currency exchange and shipping charges may have changed. You will need to submit the order again with a new shopping cart.

Q:
Withdraw the order after payment?
If you have already paid for the order and want to cancel the order, please contact our customer service department as soon as possible.

SEE MORE QUESTION AND ANSWERS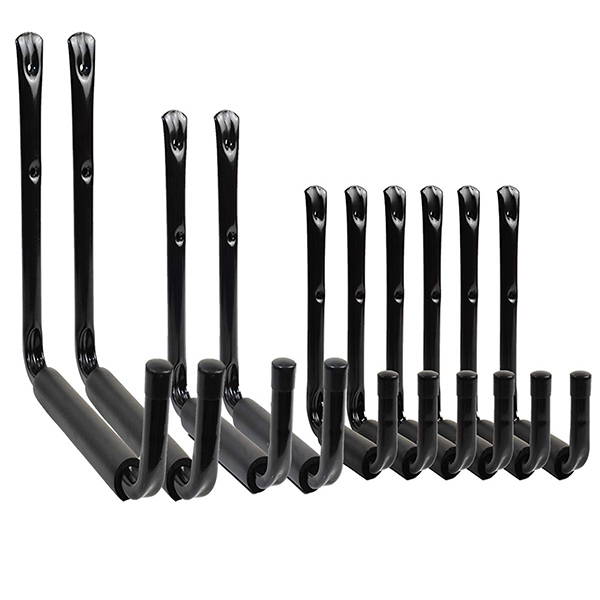 GET LATEST NEWS IN YOUR INBOX
SUBSCRIBE AND GET 30% COUPON
No thanks, Buy on Amazon directly ⬇
🔒we never share your email with others
We invite you to join our growing family at CoolYeah Garage and to continue with us on our journey to inspire some of the innovation of tomorrow with fun, hands-on experiences.

important
RETURN POLICY

PRIVACY STATEMENT
YOUR AGREEMENT
SUPPORT

ABOUT
SERVICE
CONTACT US

CONTACT

EMAIL:
BUSINESS@GARAGEAGE.COM
NY, USA